Custom Window Coverings For Your Home
Gresham's Exclusive Installer of Hunter Douglas Products
View More Allure Window Coverings by visiting our Hunter Douglas Website
Transform The Light of Your Home
Over many years, Allure Windows has been transforming the light going into homes across the region with our custom window coverings. As one of the industry leaders in Gresham area, we'll help you find the best blinds, shades, and shutters that will fit your needs and budget.
Allure Windows consists entirely of a team of professionals that are all experienced and dependable with the goal of providing the highest quality service to each and every customer. Our commitment is completing every single project as efficiently as possible in a single appointment.
Allure Windows is a locally-owned, family-run, business based in Gresham. Our local knowledge helps us uniquely understand current needs and trends. We aim to exceed each and every one of our clients' expectations the first time, every single time. Call us now to schedule your free consultation and estimate at in comfort of your own home or office.
Our Business is to Care for your Home
These are some of our favorites!
Sonnettes
The Sonnette Cellular Roller Shades is a combination of the classic roller shade and the insulating feature of the honeycomb shade. There are two layers of fabric that have the purpose of softly diffusing the harsh light coming from your windows and transform it to a gentle glow.
Duettes
The Duette Honeycomb Shades is the innovative window treatment that diffuses light providing a more comfortable glow with the added benefit of insulating your home throughout the year. The Duette Honeycomb Shades are specifically engineered to provide insulation and energy efficiency at the window in both warm and cold temperatures.
Pirouette
The simple, yet elegant design of the Pirouette makes it one of the most popular alternatives to traditional fabric shades. It is a combination of functionality and art, with soft flowing vanes that provide you with control on the amount of light that you let pass through that transforms it into a more comfortable glow.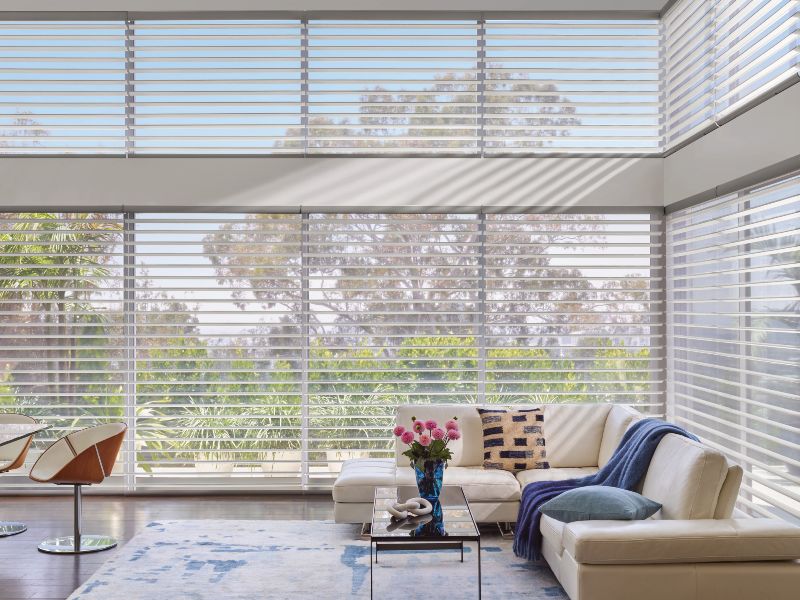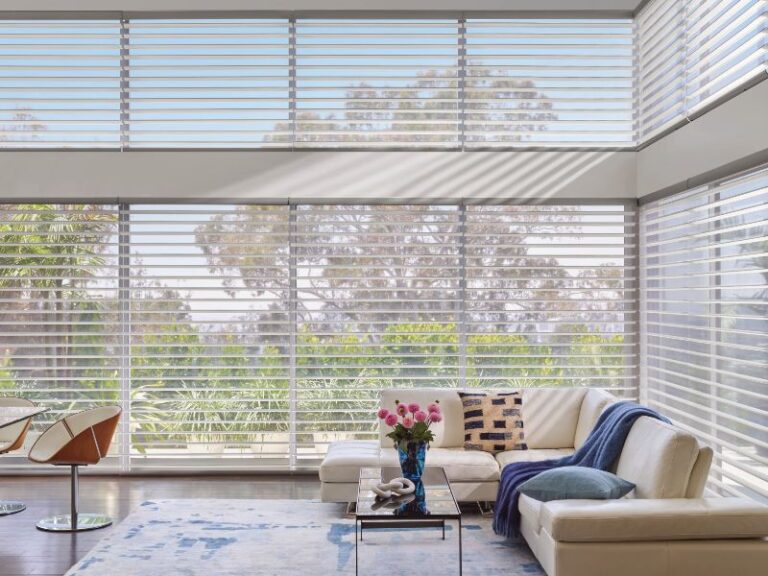 Hunter Douglas: The #1 Window Coverings Producer in the Market
Hunter Douglas is the industry leader in window coverings, offering the largest selection of blinds, shades, and shutters made from the highest-quality materials such as genuine hardwood, aluminum, vinyl, and fabrics.
Hunter Douglas Window Covering products set the highest standard when it comes to quality, providing the best view-through when opened and optimal privacy when closed that you just can't get from anywhere else.
Allure Windows is a certified distributor and installer of Hunter Douglas Window Covering products and has been serving Gresham, Beaverton, Clackamas, Lake Oswego, West Linn, and Portland area for many years. With the Hunter Douglas lifetime warranty, you can be sure that your window coverings will stand the test of time.
The Benefits of Hunter Douglas Window Coverings:
Complete control over light & privacy
Increased energy efficiency for your home
Innovative automated technology that lets you control your window covering remotely through your phone and other home systems
Child-safe and pet-safe usage
Extreme durability
Get the perfect view today!
Call Now For Your Free Consultation and Estimate!
TRANSFORM YOUR HOME WITH LIGHT
Custom Blinds, Shades, Shutters & More
The Allure Windows consultation process is designed around your specific lifestyle and needs. We focus on understanding the way you live and what exactly you are looking for in order to provide the perfect window covering solution that matches your lifestyle and budget.
We come to your property at your own convenience in order to provide you with an in-depth look at our wide selection of different window covering options, fabrics, patterns, and accessories. We guide you through the entire design process in order to help you find the perfect window covering solution that is best suited for your lifestyle and needs.
Precise Measurements
Allure Windows focus on precision in order to provide a window covering solution that will truly fit your specific needs. We measure your windows as precisely as possible, in order to meet your expectations the first time, every single time.
Professional Installation
Our installers have years of experience and have gone through extensive training in order to provide the highest quality service that you are expecting.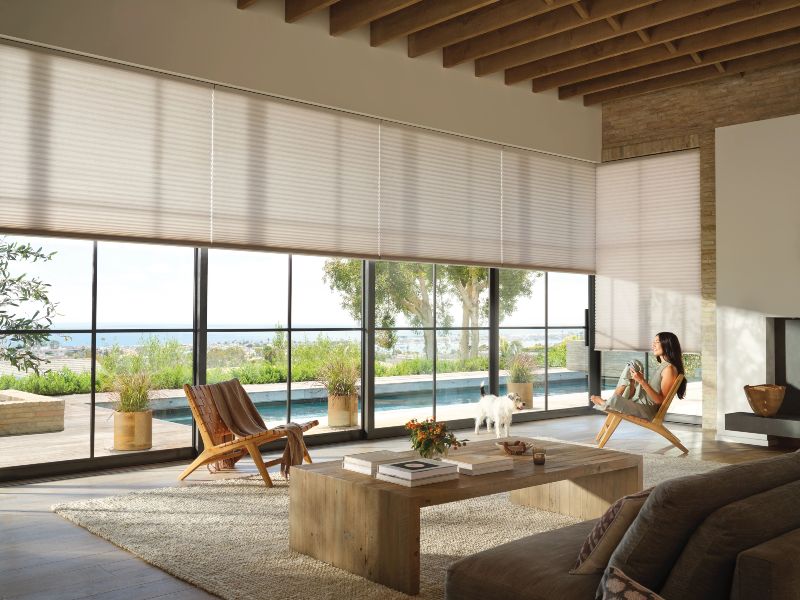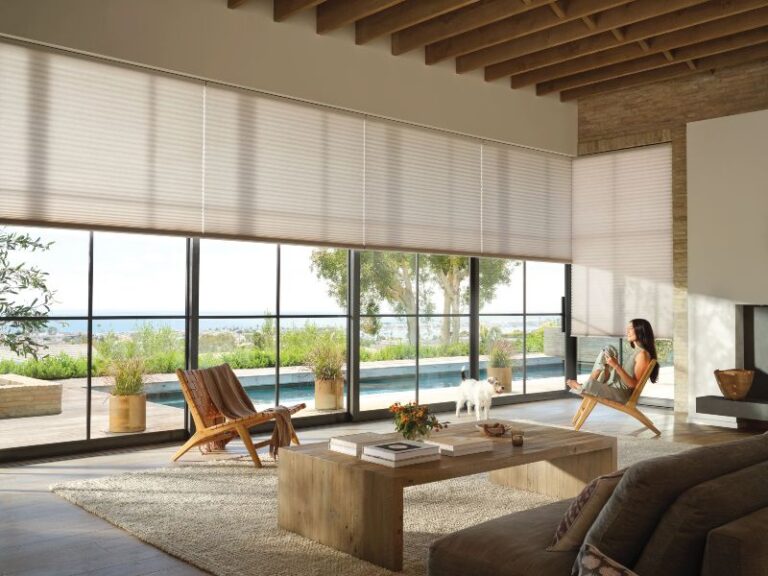 What Our Customers are Saying Karen Abbott
Heather at Allure Window Coverings did a great job helping my husband and I with window coverings in our newly built home in Portland. She was definitely up to date on decorating trends, lift function options for larger windows and fabric and or wood options. After we placed our orders Heather updated us about delivery and installation options, and everything was on time. The install was quick and the tech Brian was super personable, highly competent and VERY tidy. We had a great experience and would recommend Alllure without reservation. Rodolfo Kohn
An amazing job! Heather came home, she took measurements and advised me about the best options. The work was done in the estimated time. Today, I think shades are among the most beautiful characteristics of my house. I would recommend Allure to everyone. Debbie Shoemake
Heather has provided window coverings for our family for 3 different homes. I have no complaints and have referred her to several friends and clients. She is honest and thorough. She stands by her products. Marie Teune
Allure Window Coverings is a company I would recommend time and time again. Heather came to my home and measured windows, showed me samples and pricing and I was able to make my decision the same day. Within 3 weeks my blinds were delivered and professionally installed without a hitch. Working with Allure was so much easier than trying to do it myself. I saved both time and money.
Why Choose us
There are countless window covering service companies out there but what truly sets Allure Windows apart is our constant commitment in providing each and every client with the highest quality service the first time, every single time.
Allure Window Coverings FAQs