5 Tips for Mastering Window Treatment Consulting and Boosting Your Business
Are you in the market for window treatment and looking to take your consulting business to the next level? Learning how to effectively assess a client's needs, providing reliable recommendations, and properly installing products are all key steps when it comes to a successful consulting career. But mastering these techniques and maximizing profitability requires an additional set of strategies that can really give your window treatment consulting business an edge. This blog post is here to help by outlining 5 tips for boosting and perfecting your window treatment consultation services!
Understand Your Client's Needs and Goals
As a professional in the window treatment industry, it is crucial to understand your client's unique needs and goals before recommending any options. Analyzing their existing window treatments allows you to identify any gaps or areas that may require improvement. By taking the time to listen and understand their lifestyle, you can recommend options that fit their specific needs and ensure they are satisfied with the end result. It is our job as industry experts to provide valuable insights and guidance on the best window treatment options that not only look great but also serve a functional purpose in our clients' daily lives.
Educate Your Clients on Different Types of Window Treatments
As a professional in the interior design industry, it's important to educate your clients on the different types of window treatments available to them. By discussing the advantages and disadvantages of each option, you can empower your clients to make an informed decision that fits their lifestyle, taste, and budget. For example, while traditional curtains may offer a classic look, they can be difficult to clean and may not provide enough privacy. Alternatively, window blinds are low maintenance and add a modern touch to any space, but they may not provide the level of insulation that drapes can offer. It's important to weigh the pros and cons of each type of window treatment with your clients to ensure that they are satisfied with their choice for years to come.
Know the Latest Trends in the Market
In today's fast-paced marketplace, it is essential to stay up-to-date with the latest trends to provide customers with unique and trend-forward recommendations. To remain competitive, it's crucial to have a thorough understanding of emerging products and services. Knowing what's new, what's popular, and what's innovative can help businesses remain ahead of the curve. By keeping a pulse on the industry, professionals can anticipate what their customers want and need, and provide exceptional service that sets them apart. It is crucial to invest time and effort into staying informed of the latest developments in the market, as it can make all the difference in staying ahead of the competition.
Utilize Technology to Demonstrate Solutions
In today's technology-driven world, utilizing the power of virtual reality and 3D rendering software can offer endless possibilities for businesses. Specifically in design, these tools can add a level of excitement and confidence when offering solutions to clients. By showcasing different window treatments in a virtual space, clients can get a visual representation of what their space could look like. This not only enhances the overall customer experience but also allows for a more precise and efficient decision-making process. As a professional, utilizing these tools can set you apart from the competition and ultimately lead to happy clients and successful projects.
Create a Comprehensive Bidding Process
Creating a comprehensive bidding process is crucial to the success of any project. It requires clear expectations from all parties involved, including yourself, your client, and the vendor. Setting timelines, determining costs, and outlining deliverables are just a few steps in ensuring smooth project delivery. By taking the time to establish a well-structured bidding process, you can save time, and resources, and ultimately avoid potential conflicts down the line. A professional approach to bidding can also help you win more projects and build stronger relationships with clients and vendors alike.
As we've discussed, understanding your client's needs and goals is the key to being a successful window treatment consultant. Knowing the latest trends in the market can help you make recommendations that are on-trend and unique while utilizing technology to demonstrate solutions can help you give your clients a visual representation of what they could expect their space to look like after installation. Lastly, creating a comprehensive bidding process will ensure projects are properly organized and on schedule, allowing for both yourself and your client to enjoy a successful project outcome every time.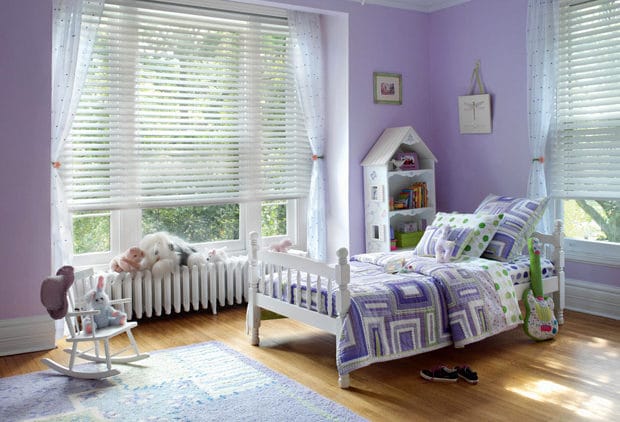 (503) 407-3206