Get the Perfect Look in Your Home With Professional Window Treatment Consultation
Are you looking to give your home the perfect look? Are you considering different window treatment options, but aren't sure of what is best for your space? Professional window treatments are a great way to create an inviting atmosphere and can help define each room in your home. With professional window treatment consultation, you're assured of getting the style and practical needs met for any project.  Here at Window Treatment Solutions Outfitters we provide expert recommendations to bring beauty, sophistication, and comfort into every home. Let us take a look Together we'll explore ways that will have a lasting impression on all of your living spaces!
Understand the Basics of Window Treatments
Window treatments are an essential aspect of interior design, providing both functionality and aesthetic appeal to a room. When it comes to choosing the right window treatment for your home, it's important to consider factors such as privacy, lighting, and overall décor. From simple horizontal blinds to elaborate drapery, there are a multitude of styles, designs, and materials to choose from. For a sleek and modern look, consider choosing cellular shades or roller blinds. If you're looking for something more traditional and elegant, drapery or Roman shades may be a good option. Ultimately, the choice comes down to personal preference and what best suits your needs and style. With so many options available, it's easy to find the perfect window treatment to elevate the look and feel of your living space.
Consider Your Home's Style and Aesthetic
When it comes to choosing the right window coverings for your home, there are many factors to consider. One of the most important is your home's style and aesthetic. Window coverings can make a significant impact on the overall look and feel of your home, so it's essential to choose options that complement the existing décor. Whether you have a contemporary, traditional, or eclectic style, there are plenty of window coverings to choose from that can enhance your home's aesthetic. Consider factors such as color, texture, and pattern when making your selection, and don't be afraid to mix and match to create a custom look that perfectly suits your home. With a little bit of creativity and attention to detail, you can elevate your space with the perfect window coverings.
Get Professional Assistance
When it comes to window treatments, it can be overwhelming to decide what options are best for your home or business. That's where a professional window treatment consultation comes in. Working with a knowledgeable and experienced consultant can save you time, money, and headache. During the consultation, expect to discuss your personal style, needs, and budget. The consultant will help you explore the different types of window treatments available and provide recommendations based on your unique space. They can guide you through the selection process and assist with measuring and installation if needed. With professional assistance, you can achieve a beautiful and functional window treatment solution that enhances your space and fits your lifestyle.
Invest in Quality Fabrics & Materials
When it comes to decorating your home, the look and feel of the materials used are crucial to achieving the desired aesthetic. The same is true for your window treatments. Investing in quality fabrics and materials for your window treatments can make a significant difference in the overall look and feel of the room. Not only will it elevate the style, but high-quality materials can also offer better insulation and durability, making them a wiser long-term investment. As you browse the vast array of options available, keep in mind that quality should be a top priority.
Window treatments are essential to the aesthetics of your home and are a great way to improve both its interior and exterior appearance. Working with a professional can help you navigate all of the various options available, find the right type and style for your home, and ensure you get quality materials. It's important to remember that not all window treatments are created equal, so be sure to keep in mind factors such as privacy and light control before investing in them. Additionally, it's worth looking into different types of window treatment technologies in order to get the best results. With the right advice from an expert consultant, you'll be able to have beautiful windows that will not just look good but also function properly for years to come.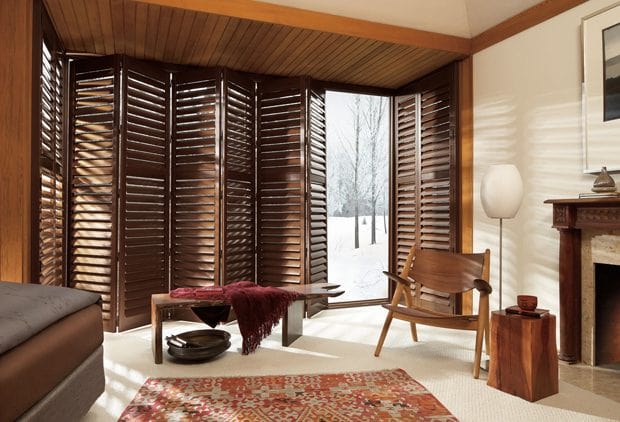 (503) 407-3206