5 Creative Ideas for Using Custom-Made Shutters to Add Value and Style to Your Home
Are you looking to make a change in the overall look and feel of your home's interior? Custom-made shutters can be used as an elegant and stylish way to add value to your space. With so many different design options, styles, and shapes available, custom-made shutters are an ideal choice for giving your home's interior a brand-new look. From rustic farmhouse charm to modern chic vibes, there is something for everyone. Let us take you through 5 creative ideas that will help make your custom-made shutters decision easier!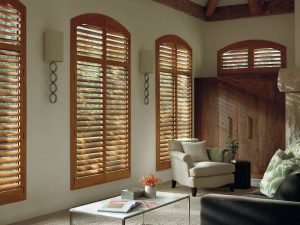 The versatility of custom-made shutters by discussing how to use them in five different ways
Custom-made shutters are a versatile addition to any home, offering both practical and aesthetic benefits. When it comes to using them creatively, the possibilities are endless. One way to utilize shutters is by transforming them into room dividers, providing a stylish and functional separation of spaces. Alternatively, they can be used as headboards for your bed, adding a unique touch to your bedroom décor. Shutters can also serve as a creative cover for unsightly storage areas, such as a pantry or laundry doors. Another option is to use shutters as a clever wall accent, to add interest to a plain room. Lastly, shutters can be fashioned into a unique statement piece, such as a coffee table or side table. Whatever your preference, custom-made shutters are a great investment for those who seek a unique and practical addition to their home.
The benefits of using custom-made shutters, such as enhanced security, energy efficiency, and increased curb appeal
Custom-made shutters are an excellent choice for homeowners who want to enhance their home's security, energy efficiency, and curb appeal. Beyond just serving as an attractive addition to your home's exterior, custom shutters are designed to fit your windows precisely, providing an extra layer of protection against break-ins and inclement weather. In addition, they help regulate temperature and light, which can help reduce energy bills in the long run. Ultimately, custom shutters can add significant value to your home by improving its overall appearance, increasing its energy efficiency, and boosting its security.
The essential factors to consider when selecting custom-made shutters for your home 
There are several factors that one must take into consideration when selecting custom-made shutters for their home. First and foremost is the material being used. Whether it be wood, vinyl, or composite materials, each has its own unique set of advantages and disadvantages. Another crucial factor is the style and design of the shutters. It's important to make sure the shutters accentuate the existing architectural design of your home. The size of the windows and the shutters themselves also need to be taken into account.
How to take proper measurements for the installation of custom-made shutters in each space 
When it comes to the installation of custom-made shutters, taking proper measurements is essential to ensure a flawless fit. Start by measuring the width of the window opening at the top, middle, and bottom, and use the narrowest measurement as a guide. Next, measure the height of the window from the top of the inside casing to the sill at three points, and use the shortest measurement as a guide. Be sure to take these measurements with the window in the fully opened position, and use a metal measuring tape for accuracy.
The advantages of having professionally installed custom-made shutters over DIY projects
When it comes to adding shutters to your home, it can be tempting to take on a DIY project. However, there are many advantages to having professionally installed custom-made shutters instead. First and foremost, professionals have the experience and knowledge to properly measure and install shutters for a flawless finish. This means you don't have to worry about uneven, crooked, or poorly fitted shutters that leave gaps or interfere with window functionality. Additionally, custom-made shutters offer a level of personalization and design that simply cannot be achieved with a DIY project.
In conclusion, custom-made shutters are a great investment for any home, allowing you the freedom to make bold design statements while also providing additional privacy and security. Not only do custom-made shutters add style and charm to your space, but they also offer energy efficiency benefits as well as increased property values when professionally installed. To get the most out of your window shutter installation, you should think carefully about the type of shutter that will best suit your home and take precise measurements ahead of time.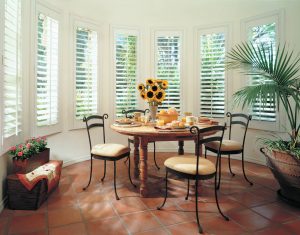 (503) 407-3206