The Pros and Cons of Different Types of Window Coverings
Windows are an important part of any room, providing natural light and a view to the outdoors. But windows can also be a source of unwanted heat or glare from direct sunlight. To manage this, it's important to choose the right window coverings for your needs. There are a variety of options available, all with different pros and cons depending on your preferences and lifestyle. In this article we will discuss curtains, shades, blinds, shutters and more in order to help you find the perfect window covering solution for your home or office.
Curtains are a popular window covering choice due to their wide range of styles and colors. They provide good light control, often offering darkening capabilities, privacy, and can help block out heat from the sun. However, curtains require regular maintenance such as washing or dry cleaning, they may not be suitable for larger windows or sliding doors and they cannot be opened or closed quickly like other window coverings.
Shades are a great option if you're looking for something simple and easy to use. They come in a variety of fabrics with different levels of light filtering depending on your needs. Shades also provide some insulation against cold and heat, however they can only be adjusted manually which may be inconvenient for some people. 
Blinds are a great option if you're looking for an adjustable window covering with good light control. They come in various styles and can be made from different materials such as wood, vinyl or fabric. Blinds provide good insulation and they can be opened and closed quickly using their cordless mechanism. However, if not maintained properly they may become dusty or need frequent repairs due to wear and tear.
Shutters are a timeless classic that offer excellent insulation capabilities and high levels of light control. They require minimal maintenance, but they tend to be more expensive than other window coverings and installation can sometimes be complicated. Shutters also have limited style options when compared to curtains, shades or blinds.  
Finally, motorized window coverings are a great option for those looking for convenience and ease. Motorized window coverings can be adjusted by remote control or through voice commands and they come in a variety of styles to suit different needs. However, they tend to be more expensive than traditional window coverings and require specialized installation from professionals. 
When it comes to choosing the best window covering for you, there is no one-size-fits-all solution. Think about what features and benefits you need most before making your decision – whether it's style, insulation capabilities, light control, ease of use or something else entirely. Each type of window covering has its own pros and cons that should be weighed carefully before making a purchase. With the right window covering, you can enjoy all of the benefits of natural light while also avoiding pesky glare and heat. 
Now that we've examined the pros and cons of different types of window coverings, you should be well-equipped to make an informed decision about which one is best for your home or office. Whether you decide to go with curtains, shades, blinds, shutters or motorized window coverings – there are plenty of options available to suit any budget or style preference.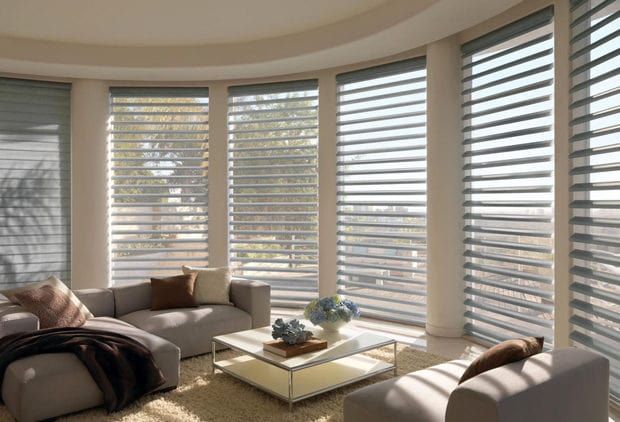 (503) 407-3206