Get Creative With These Window Treatment Ideas to Transform Your Home
If you're looking to upgrade the look and feel of your home, window treatments are a great place to start. Window treatments have the ability to completely transform a space – reflecting your desired style while also allowing natural light when needed. Whether you like something subtle or something more luxurious, there is an abundance of options available in order to match any desire. Check out these 5 creative window treatment ideas that will help bring some new life into your living area! With our tips and suggestions, take advantage of this opportunity to get creative with window treatments in order to make a positive transformation in your home!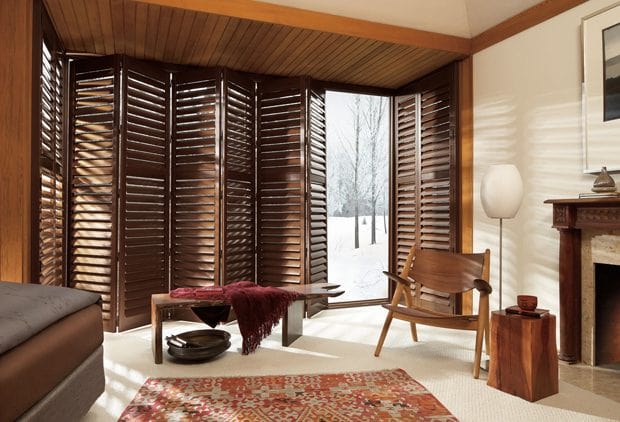 Opt for Plantation Shutters to Bring Elegance and Sophistication to Your Home
Plantation shutters are an excellent choice for homeowners who want to add a touch of elegance and sophistication to their living spaces. These window treatments offer a unique look that is both classic and modern, and they can instantly transform the appearance of any room. Not only do plantation shutters look great, but they also provide practical benefits, such as privacy, light control, and insulation. They are durable, easy to maintain, and can last for many years, making them a wise investment for any homeowner.
Add Style and Character with Roller Blinds
Roller blinds are an excellent addition to any room in your home. Not only do they offer privacy and light control, but they can also add style and character to your living space. Available in a range of colors, patterns, and textures, roller blinds can bring life to a dull room or complement an already vibrant décor. Functionality meets fashion with these versatile window coverings, allowing you to create a unique atmosphere that represents your personality and style. Whether you are looking to spruce up your living room, bedroom, or office, roller blinds offer a simple and cost-effective solution to elevate your home's interior design.
Get Creative with Curtains to Enhance Any Room
Curtains may be a small addition to a room, but they can have a big impact on the overall aesthetic. A well-chosen set of curtains can completely transform the mood and ambiance of a space. As a professional, it's important to keep this in mind when decorating a room. Adding curtains with a bold pattern or vibrant color can create an eye-catching focal point while utilizing sheer fabrics can bring a light and airy feel to a room. Investing in high-quality curtains can also enhance the elegance and sophistication of a space, adding value to any room. By getting creative with curtains, you can achieve a personalized and polished look that will leave a lasting impression on your clients.
Brighten Up Your Home With Roman Shades
Roman shades are an excellent way to add a touch of elegance to any room in your home. These window treatments are both stylish and functional, and they can be customized to match any décor style. Whether you're looking for something simple and chic or ornate and luxurious, you're sure to find a Roman shade that suits your tastes. With a variety of fabrics, colors, and patterns to choose from, Roman shades are the perfect way to brighten up your home and add a touch of sophistication to your space. Plus, they provide excellent light control and privacy, making them a great choice for any room in the house. Upgrade your window treatments today with Roman shades, and elevate your home's style to the next level.
Consider All Pros and Cons Before Choosing the Best Option For Your Home
When it comes to making decisions for your home, it's essential to consider all the pros and cons before choosing the best option. Whether you're deciding on the color of the paint or the type of flooring, every detail matters. You want to make sure that the decision you make enhances both the aesthetics and functionality of your home. It's important to weigh the advantages and disadvantages of each option, taking into account factors such as cost, maintenance, and longevity.
Window treatments can be a great way to add style, character, and sophistication to any home. With the options available today, choosing the best option for your needs is easier than ever before. Plantation shutters bring elegance; roller blinds can give you a modern look; Roman shades are a great way to brighten up any room; and curtains are always an elegant choice. When making your decision, consider all the pros and cons of each style before settling on one.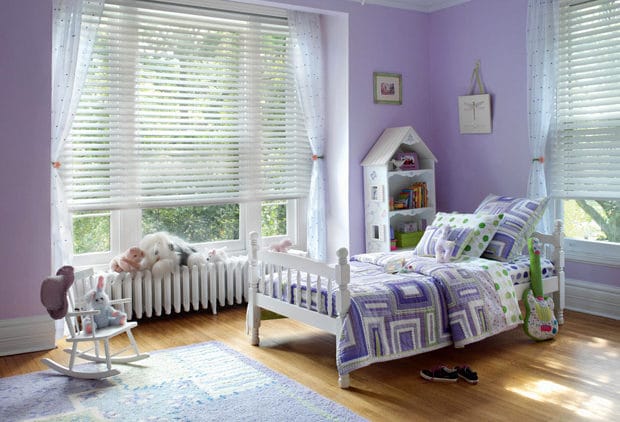 (503) 407-3206