Unlock a Whole New World of Style with Custom Made Interior Shutters
Are you looking for a stylish and practical way to upgrade your home? If so, custom-made interior shutters are an excellent option. Providing both privacy and insulation in addition to a timeless aesthetic, these window treatments make it possible for homeowners to keep their interior spaces inviting without sacrificing beauty or functionality. With the right choices, you can unlock a whole new world of style for your home—and that's why we're here! In this blog post, we will explore the key considerations when choosing custom-made interior shutters; from type and size to material options and colors. So if you want to create beautiful windows that give life to every room in your house – follow along as we uncover the basics of selecting the perfect interior shutters!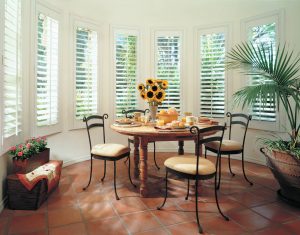 Consider Different Materials for Your Custom Interior Shutters
When it comes to custom interior shutters, choosing the right material is crucial for both aesthetic and functional purposes. While wood may be a popular choice, there are a multitude of other options to consider. For example, if you want something that's easy to clean and moisture-resistant, vinyl or PVC shutters may be the way to go. Alternatively, if you're looking for a more eco-friendly option, consider shutters made from recycled materials or bamboo. No matter what material you choose, working with a professional shutter installer can help ensure that your custom shutters not only look great but also meet your specific needs and preferences. So take the time to weigh your options and find the perfect material for your custom interior shutters.
Choose a Style That Compliments Your Home's Architecture
The design and style of a home's architecture play a crucial role in creating a lasting impression. While there are countless décor styles to choose from, it's important to opt for one that matches your home's architecture. Whether it's a minimalist or classical approach, your interior design choices should enhance and complement the architectural details of the home. By choosing a décor style that complements your home's architecture, you'll create a cohesive look that is not only visually appealing but also shows off the charm and character of your property. Professional decorators and designers can help you select a style and ensure that every detail inside and outside the home is cohesive and pleasing to the eye.
Understand How to Measure for the Perfect Fit
As any professional will tell you, measuring for the perfect fit is crucial when it comes to determining your clothing size. Whether you're shopping in-store or online, it's important to have accurate measurements to ensure that you get the right size for you. When measuring, it's key to use a flexible measuring tape and stand up straight, making sure not to hold your breath or suck in your stomach. Remember, measurements vary from brand to brand, so be sure to check the size chart for each specific item. By taking the time to properly measure yourself, you can save yourself the headache of ill-fitting clothes and ensure that you'll look and feel your best in whatever you choose to wear.
Think About Finishing Touches like Color and Hardware
To truly elevate any design project, it's important to pay attention to the smaller details that can make a big impact. This includes considering the finishing touches like color and hardware choices. By selecting the right shade or incorporating unique hardware elements, a project can go from good to great. The color of a space can greatly affect the mood and feel of a room, while the hardware can add a touch of personality and style. When it comes to design, it's often the small details that can truly make a space stand out.
With custom interior shutters, you open yourself up to a new world of style, comfort, and increased value for your home. By understanding the benefits of interior shutters, considering different materials and styles that cater to the architecture of your home, getting precise measurements for the perfect fit, and finally thinking about the color and hardware for finishing touches – you can quickly bring together an entire look with customized interior sustainable shutters that complement your home perfectly. Although designing custom-made interior shutters can seem daunting, the extra effort will be worth it in the end result! So take those previously mundane windows and turn them into something eye-catching with custom-made interior shutters – after all, you deserve to have a unique display of beauty in your home.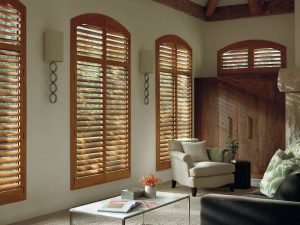 (503) 407-3206